Education for Sustainability
Be the Change is an education for sustainability programme aligned to the CAPS curriculum, that champions the environment and heritage of the Magaliesberg Biosphere for the youth and broader communities within it. The programme aims to inspire curiosity and interest in learners and encourage a sense of enviro-social responsibility.
The first Be the Change programme with our joint sponsors, the Mountain Club of South Africa – Magaliesberg Section, began in 2021, with lessons successfully piloted at Majakaneng Primary school, Madibeng Municipality, North-West Province earlier in 2022.
The Endangered Wildlife Trust (EWT), and the Department of Geography and Environmental Management (GEMES) at the University of Johannesburg, have partnered with us to develop exciting practical and interactive hands-on activities, in the form of lesson boosters to assist teachers to effectively teach aspects of the curriculum in tandem with existing classroom lessons. The lesson boosters for the Majakaneng pilot are related to natural sciences, environment, and sustainability for grades 4-6 learners, and will be introduced at another primary school in 2023.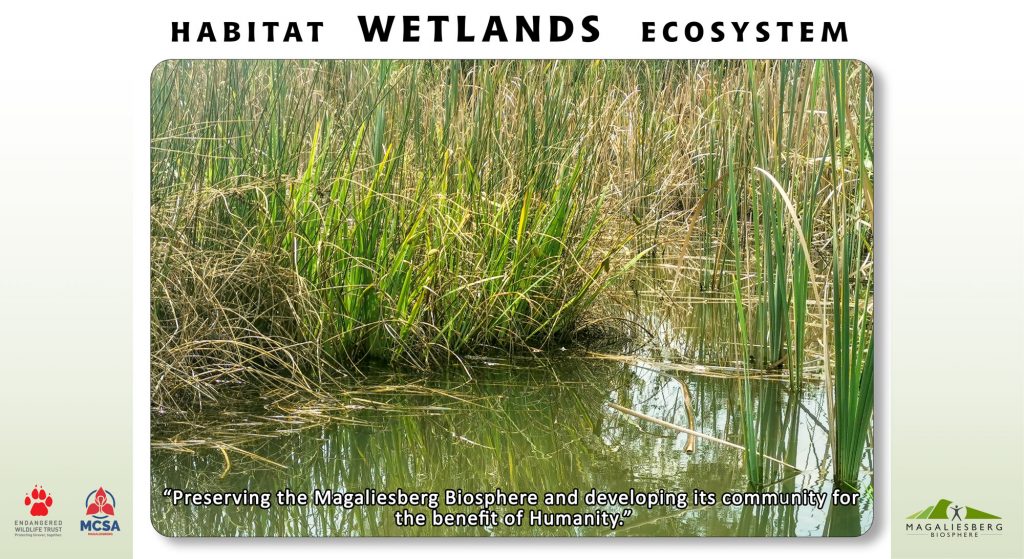 The settlement of Majakaneng lies at the foot of the Magaliesberg Mountains one of the core protected areas of the biosphere – The Magaliesberg Protected Environment (MPE). Several members of the community in Majakaneng practice biodiversity stewardship by taking ownership and responsibility for the environmental wellbeing of the MPE at Majakaneng. This programme reaches out to the children of Majakaneng in their formative years by providing resources and opportunities to teachers and older youth to advance the programme and bring about behavioural change and foster Biosphere Ambassadors of the future.
Engaging interactive lessons are often memorable and hugely beneficial to learners, but teachers may be stretched, without the time or resources to prepare or focus on interactive content. The Be the Change programme provides capacity to the teachers to deliver lesson boosters effectively and seamlessly without the burden of increasing their workload. This was achieved with project partners and members of the Majakaneng Conservation Club (MCC), the Eco-Rangers, who demonstrated and assisted the teachers with the pilot lessons.
Be the Change resources are available to schools and environmental clubs, but the programme also creates opportunities for outreach and educational field-trips.
Through new partnerships, we are looking forward to expanding the Be the Change Programme to more schools across the biosphere while developing additional exciting content in other learning areas.